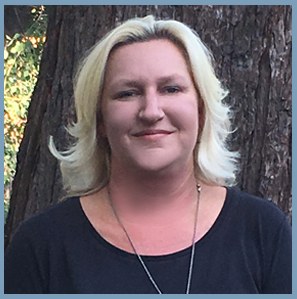 Phone:  (559) 281-7241
Office: (559) 841-3271
Lic. # 01896019
I feel very fortunate to have the opportunity to live in the beautiful area of Shaver Lake. When I was younger, my family would often visit the Sierras and I could never get enough of the mountain life, so being able to move here in 2007 was a dream come true. Every day I have the opportunity to wake up to the birds chirping and the creek roaring, all while taking in the fantastic views. Whether it be the perfect temperatures of a summer afternoon, or the snow falling on a winter evening, I truly feel blessed to live in such an amazing place.
I grew up on a farm near Kerman, where I quickly learned that hard work and determination are essential to success in any venture. I watched my parents give all they had for us as kids so that we may have a better life. They were the best role models a girl could have, watching them be successful through adversity and hard times, they were truly an inspiration to me. I later went on to obtain my BA from the University of the Pacific and my MS from Cal Poly SLO, and as a former collegiate athlete, I learned the value of hard work, sacrifice, and teamwork. After graduating from College, I went on to become a teacher and administrator in the local school system.
Shortly after moving to Shaver Lake, I obtained my Real Estate License and I began working in real estate, initially in marketing and promotions and later as a technology assistant and file coordinator. Eventually I decided to start using my license to help clients find their perfect dream home or property, and so far I am loving every minute of it. I am hoping that you will give me the opportunity to make your dream home or cabin a reality here in Shaver Lake, and I look forward to being able to work with you.