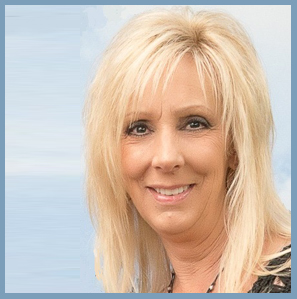 Phone:  (559) 301-2542
Fax:  (559) 354-0132
Lic. #01398858
I grew up on a farm in Kerman, a small town in the central valley west of Fresno.  My journey to Shaver Lake actually began with my grandparents who settled in Big Creek (just north of Shaver) in 1940 where my grandfather worked for Southern California Edison.  Upon retiring to Shaver Lake, he built a modest retirement 'home' in what is now known as the East Village.  That wonderful little 'cabin' became my second home, as my family spent weekends and summers there throughout my childhood and early adult life.
For as far back as I can remember Shaver Lake was always my favorite place to be.  This wonderful resort community continued to be our 'vacation destination' while raising my own family, and then ultimately became 'our home' in June of 2000.
I am the proud mom of four, and have been a Realtor since 2003, as well as the top producing agent in Shaver Lake since 2008.  In 2011, I acquired my broker's license and set out on my own to open Pinnacle Real Estate which became the #1 agency in sales volume in its first year of operation.  I credit these successes to my strong work ethic and integrity which are a result of my 'farm girl' background.  I was taught at an early age that "you reap what you sow"….
Thank you to all of those whom I've had the privilege of serving over the years.  And to those whom I've not yet had the opportunity, I look forward to earning your business in the future!